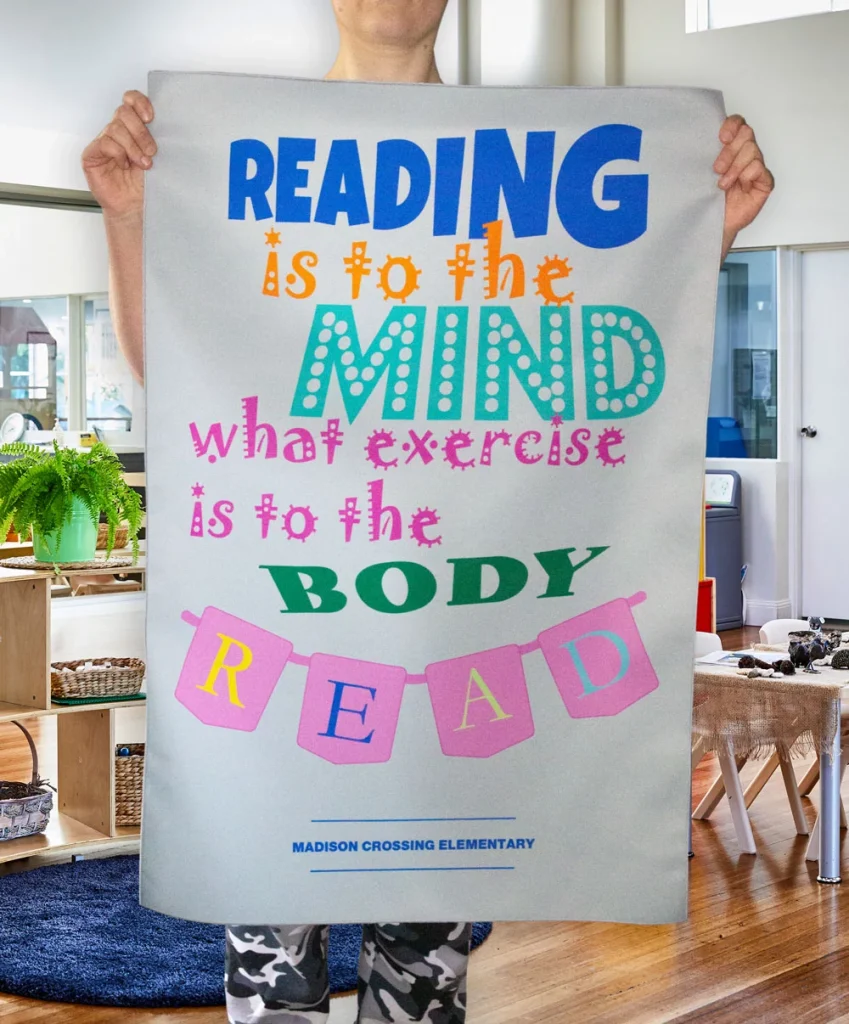 READING IS TO THE MIND WHAT EXERCISE IS TO THE BODY READ
We will add your school name to each poster.
Durable fabric ensures prolonged use.

The poster will last for 20+ years with indoor use.

Bright colors will never fade or scratch.
FREE delivery
Returns. If you're unhappy with the product you've received, then we'd be happy to replace it or give you a full refund, provided you contact us within a week of receiving the product. Buyer pays for return shipping.