Masks with your school staff names on each mask
Create a look that feels great. We design and manufacture.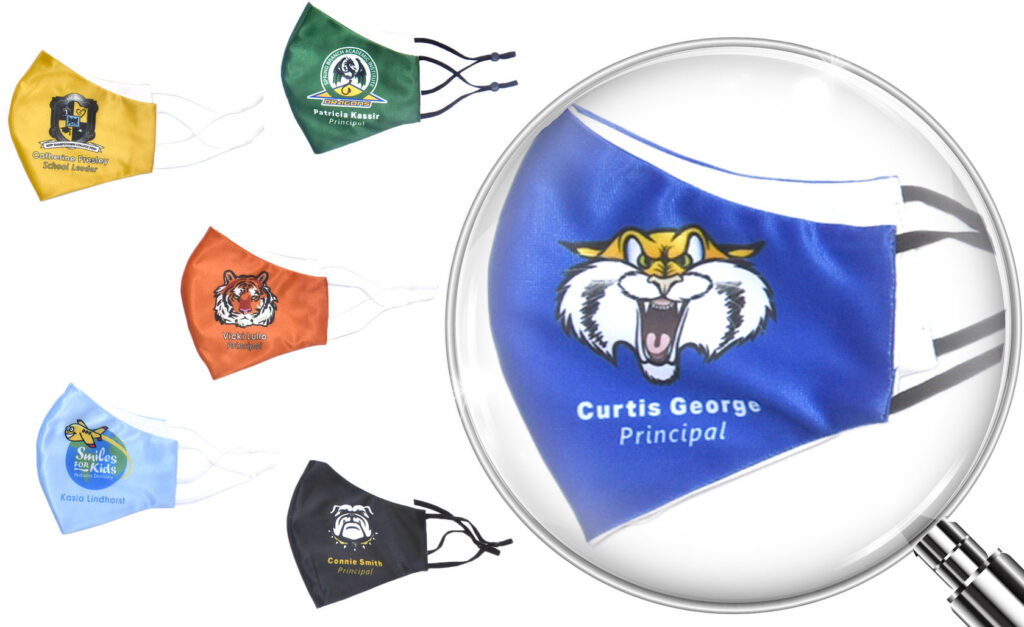 We will add your teacher and staff names to each mask
Each mask will be unique because we will make it special for each team member at your school.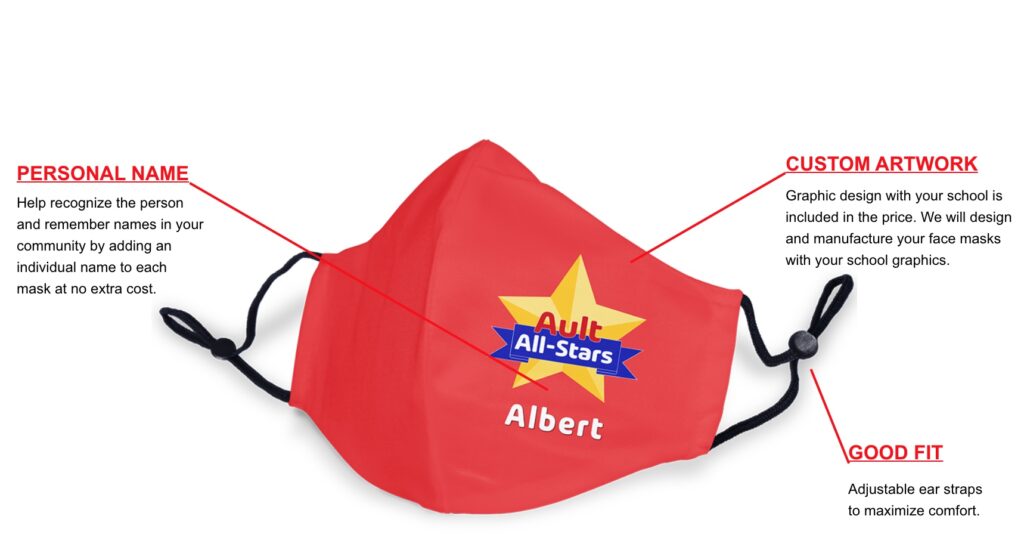 What other school principals think
People love their names! That is why masks with individual names will boost your school culture on many levels.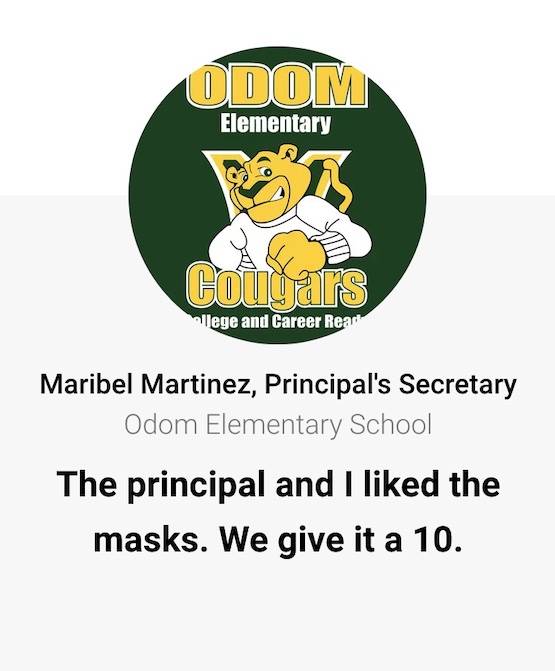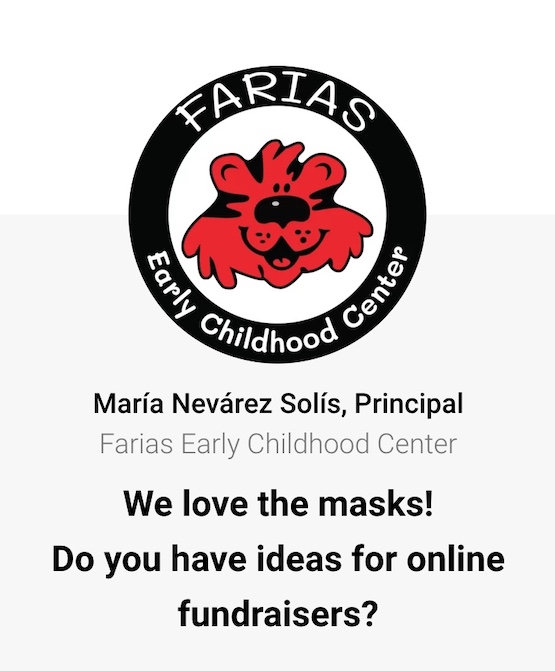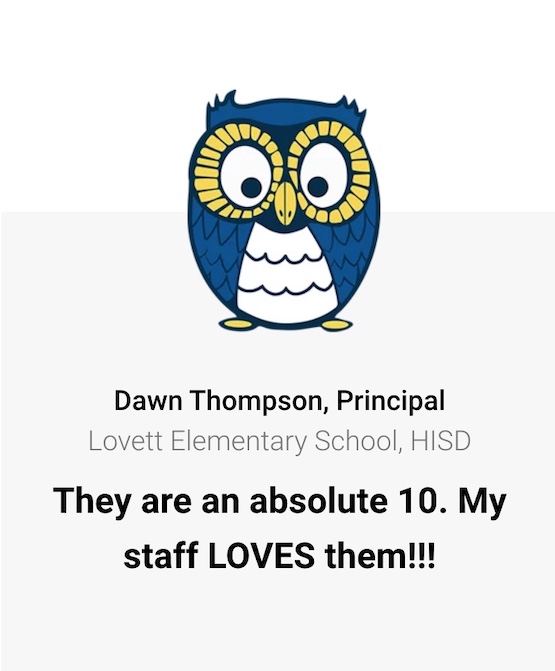 Just send us the list with names.
We take care of the rest.
For instance, some schools don't have a high-quality logo on file. We are committed to helping educators, therefore we will fix your logo for you at no extra cost to you.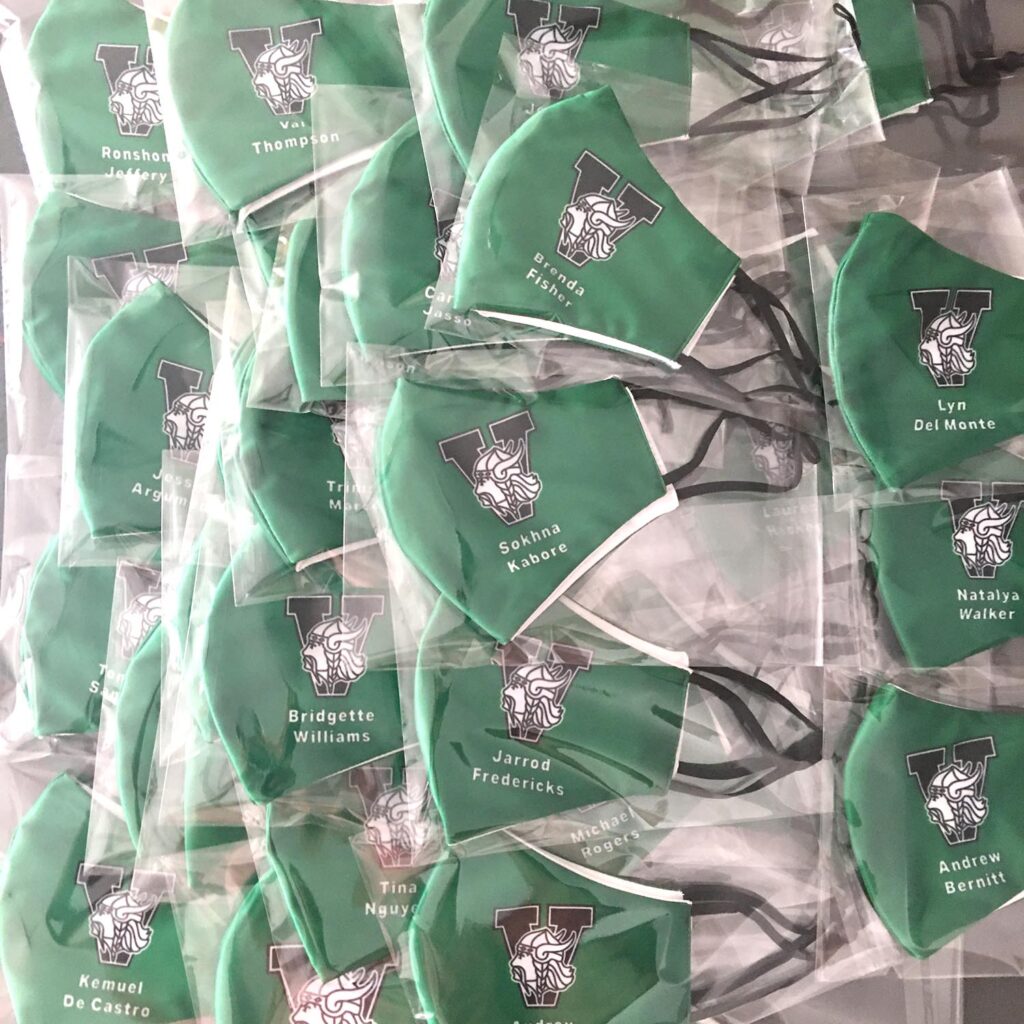 How we compare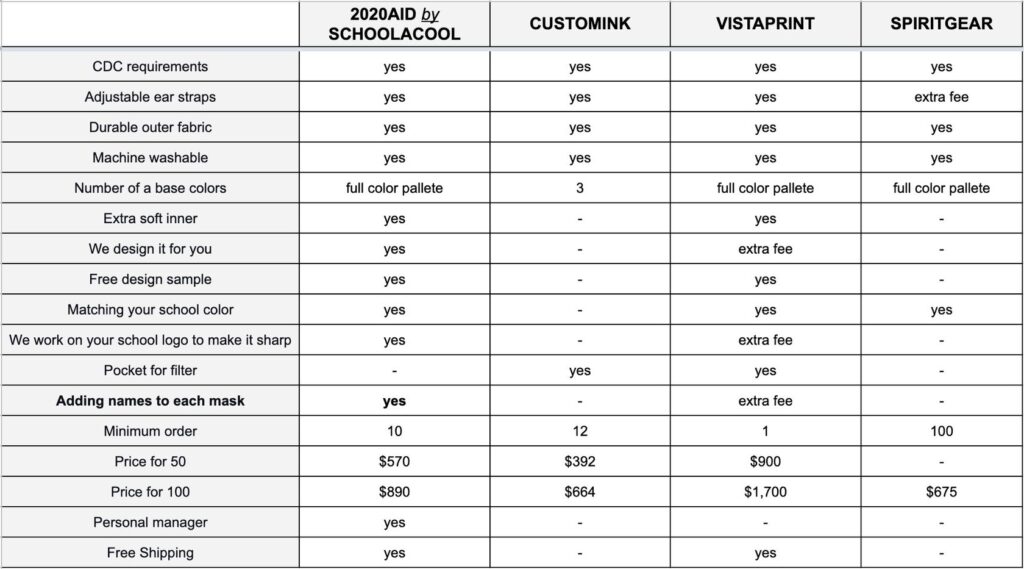 Made in the US
Purpose
Reusable masks designed to reduce the incidence of viral and bacterial infections, recommended by the CDC for use in public places.
Materials
They do not cause allergies, do not obstruct breathing, do not create a "greenhouse effect". The inner material is 100% cotton, the outer one is polyester. Full range of color palette.
Materials
Wash the face mask after each use.
Design
Three-layer mask. Adjustable ear straps to maximize comfort.
Sizes
Large (adult) – from 14 years old.
Small (child) – 6-14 years old.
Pricing for personalized masks for your school
TOTAL MASKS



PREMIUM MODEL
* different names on each mask
* ultra-soft inner
* adjustable straps
STANDARD MODEL
* different names on each mask
* your colors
* your mascot or logo
10 to 29
$15.30
$10.30
30 to 49
$13.95
$9.30
50 to 79
$12.95
$8.95
80 to 99
$12.30
$8.30
100 to 249
$11.95
$7.95
250 to 499
$10.95
$7.30
500 to 999
$9.95
$6.95
1000+
Contact us
Contact us
Easy ordering process
School culture is important. Get a quote today.